Hell and Damnation Links
---
WARNING:
If materials of questionable nature (i.e. sex, anarchy, politics, etc.) offend you, go elsewhere
Under 18, go back now. Politics are not for you, yet.
You have been warned. . . .
Damnation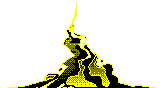 ---
---
---
---
---
---
---
Join the Blue Ribbon Anti-Censorship Campaign!

Canadian Firearms Digest - Responsible Recreational Firearm Stuff
NFA - Canadian National Firearms Association - Find out about gun laws
Parliamentary Internet - Canada's Parliament (Hansard) . . . oooh scary stuff
THE COMPLETE INTERNET SEX RESOURCE GUIDE - The name says it all
Purity Tests - See how pure (or unpure) you are. Other fun tests too.
PHRACK MAGAZINE HOME PAGE - How to screw up your phone service
The Olde Tsaeler Commentaries - Thought provoking writings
---
Back to WHYFOR Industries

Home Page